You have finished your open-world masterpiece story and want to see your take on narrative-driven games materialized. The fate of many intense narrative-driven single-player games is determined mainly by the pitching process. But this process can be scary, especially if you are a new narrative designer who isn't sure about their public speaking abilities. This is because words simply won't do as your primary tool.
In all likelihood, you need to put your story in front of a group of people as a presentation. You need to convince them that there are plenty of reasons why narrative-driven games still thrive, and so will your brainchild. This pitching will most probably be the hardest part of your job since writers are not always noted for their public speaking skills. You will find plenty of online resources to help you in this matter. The following tips should be particularly useful when you are pitching a game.
Try to relax and stay calm.
Make sure you keep a cool head while pitching your game. You should keep in mind that came companies have a relatively informal setting. That helps people stay flexible and dynamic. When you think you are in a formal setting, the thought itself stiffens you up. And that, in turn, makes other people feel uncomfortable too.
Try to have a seat in the room you are going to pitch in. Try to cultivate a setting where you convey this excellent idea for a game that other cool people can understand and appreciate.
It is not uncommon to find game companies where the majority of the employees are artists. And with time, many of these personnel work their way up the ranks. That means, in all probability, you are going to be encouraged for visual thinking. The people you are going to address will respond better to the visual representation of your ideas.
So, it would be worthwhile for you to use concept art even in the pitching stage. If that is not available, try to use web images already there, which can be modified to the particular usage case. Make sure you use PowerPoint while. It is a great tool to move on with the images and ideas presented by the slides and get the conversation going.
You need to use the lighter vein to your fullest advantage while pitching your game idea. Try to use visual elements that serve as contrast or better still use cartoons. They are a great way to present your idea as something the market will love.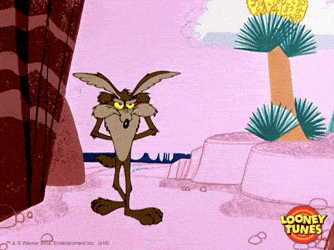 It is crucial to understand the essential casual nature of gamers. The use of humor really serves well to convey fun. This understanding of fun is considered to be necessary to be a good game creator.
Details matter but not too much
Don't think of pitch opportunities to elaborate on a particular scene or the potential of a specific move. Remember that you only need to acquaint the people you are presenting the idea to understand the game's high points. Try to address issues like:
What are the narrative-driven games all about?

The kind of gameplay

What is going to be the game objectives?

The unique qualities of the game that is absent in all other similar games
I am trying to say is that concentrate the higher aspects instead of being bogged down by the intricate details.
Once you have almost come to nearly the end of your pitch, it's important to restate the nascent ideas presented at the beginning in the finals slide. You know there is always this chance that the people in the room get fixated by any particular game idea or aspect. This fixation might be enough to make them deviate from the core idea your game is based upon. Ensuring that you restate the fundamentals makes the resultant questions more relevant and predictable. Another good idea is to go through a reiteration once you have finished the Q&A session too.
Putting down the pitch in writing
Before making your pitch, you will, in all likelihood, need to pen down your games and interactive simulations ideas in words. The pitch document will perhaps indite strong characters in narrative-driven games. 
Whatever genre we are talking about, the exact nature of the pitch document will be determined by a large number of factors particular to where you are working. It is wise to have different versions of your pitches that come with or without additional information about the game idea.
Remember, a pitch document is not a novel and that it needs to be brief and concise. With the pitch document, what you are mostly trying to do is present the game experience in a simple, easily digestible form.
The pitch document is also the source of many, if not most, GDD or game design documents. The GDD is the technical aims of the game design team for the particular game. However, technical details need to be presented only at minimal levels for the pitch document's purposes.
Remember
In large studios, only lead writers make pitches, which means junior writers are not involved. Sure, your task might consist of writing quests and missions, but that's it. However, thankfully for new game writers with high sparks, indie studios let junior writers pitch. You might also want to raise money for your game idea or simply want to convey your ideas to your collaborators with your pitch. The key is to have an idea that can be expressed in a single sentence.
For more game development tips and tricks stay tuned through our newsletter:
Subscribe to our Email Newsletter